Frequently Asked Questions
What is Internal Family Systems?
---
Internal Family Systems is a powerfully transformative, evidence-based model of psychotherapy. We believe the mind is naturally multiple and that is a good thing. Our inner parts contain valuable qualities and our core Self knows how to heal, allowing us to become integrated and whole. In IFS all parts are welcome. For more information on IFS, here is a description from its founder, Richard Schwartz ( on IFS).
---
How is family therapy different and how can I benefit from attending family therapy/counseling?
---
Family therapy aims to promote understanding and collaboration among family members in order to solve the problems of one or more individuals. For example, if a child is having social and academic problems, therapy will focus on the family patterns that may influence the child's acting out, rather than only looking at the child's behavior. As the family uncovers the source of the challenge, they can learn to support the child and other family members and work proactively on minimizing or altering the conditions that contribute to the challenging behavior.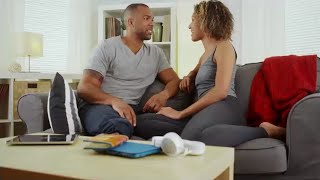 ---
What is the difference between a social worker, psychiatrist, and psychologist?
---
A psychiatrist is a medical doctor who specializes in preventing, diagnosing, and treatment mental illness. A psychiatrist is licensed to write prescriptions, and often focused on medication management. Some psychiatrist provide therapy, but they often refer to another therapist or mental health professional for ongoing talk therapy. ​ A psychologist has a doctoral degree in psychology. Licensed psychologists are qualified to do counseling and perform psychological testing. They are not medical doctors and are not permitted to write prescriptions. ​ A Licensed Independent Clinical Social Worker (LICSW) has at least a masters degree in social work and training to be able to evaluate and treatment mental illness. To be licensed at the independent level a social worker must have completed at least two years of post-graduate clinical work under the supervision of an LICSW, and must pass an advanced state licensing exam.
---
How can I benefit from attending individual therapy/counseling?
---
The benefits of therapy can be relief of symptoms such as anxiety, depression and other mental health conditions. Therapy can also result in increased awareness and insight, better expression of and management of emotions and the development of a plan of action to address an ongoing concern or challenge.
---
Will my attendance and the information that I share be confidential?
---
One of your most important rights involves confidentiality. Except for limited situations in which I have a legal obligation involving your safety or the safety of a third party, information revealed by you during therapy will be kept strictly confidential and will not be revealed to any other person or agency without your written permission. There may be limited scenarios where I seek consultation from a colleague for purposes of providing the most competent level of care--if this occurs, your name and identity will never be shared. The scenarios in which I may not maintain confidentiality, and may share information without your permission are:
If you threaten grave bodily harm or death to another person, I am required to inform the intended victim(s) and appropriate law enforcement agencies.
If you indicate a clear and present danger to yourself and refuse to accept appropriate treatment, I am required to inform third parties who would assist in protecting your safety.
If a court of law issues a subpeona, I am required to provide the information specifically requested in the subpeona.
Any form of abuse of children or the elderly must be reported to the proper authorities.
​In addition, I provide and require a separate acknowledgement and agreement to Social Media & Electronic Communications Policy as part of my intake process.
---
---